Director's Message
---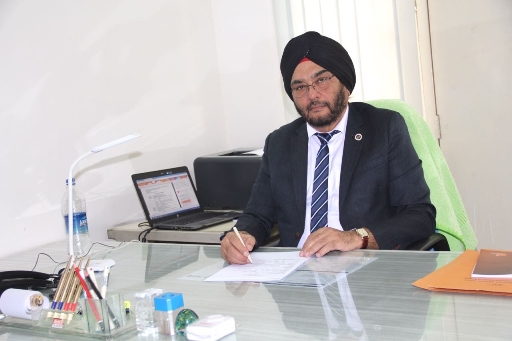 It is my honour and privilege on assuming duties as Director of prestigious National Institute of Pharmaceutical Education and Research, Raebareli. The Institute was established in 2008 with the objective of making this Institute a centre of excellence in Pharmacy education, Research and Development. Pharmacy is a life saving science which is considered to be one of the oldest sciences known to mankind. The work of the pharma may be regarded as a precursor of the modern sciences of chemistry and pharmacology, prior to the formulation of the scientific method.
It is my strong belief that an excellent education can only be imparted to a student if excellent infrastructural facilities are created and dedicated faculty becomes a part of it. With a sense of modesty, I would like to convey that our Institute aims at providing best laboratories equipped with modern facilities and periodic upgradation in the coming years. Keeping in mind the need of Research and Development environment, I ensure that research activities will become a major program in our agenda. We will provide all necessary encouragement and facilities to our students and teachers for research. We also aim at having Institute-industry interface in order to update on Pharmaceutical drug manufacturing and drugs analysis happenings. I promise a focused Pharmaceutical sciences Institute as one of its kind in Central India with an endeavour to create a community of Pharmacist with professional approach in this region. I acknowledge the significant contribution of CSIR-Central Drug and Research Institute, Lucknow, the mentor Institute, for the help and support in the form of guest faculty and research facilities to the students in the last many years and look forward to their support in our efforts in the coming years.
We have ambitious future expansion plans to integrate professional in the field of Drug design, Drug regulatory affairs, Novel drug delivery systems, Nanotechnology and Pharmacovigilance. I invite students to have experience of becoming a well groomed Pharmacist in this Institute and look forward for a very bright future for this Institute.
Dr. S.J.S. Flora, FNASc, FAEB, FABP, FSSE
Director
NIPER, Raebareli